"When he quitted his job with Virgin Active and started his series of Ecommerce business, I tried to advise him against it. But after he showed me his monthly income stream and how he is actually doing it, I was bought over. Very interesting ideas he have, check him out if starting Ecommerce is what you want to do." – Sean Seah, Founder of Value Investing College
How a $70,000 Debt Save Me




From the Rat Race



Discover How to Start A Successful E-Commerce Website Using 3 Steps



I'd like to ask you two questions:
1. Have you always wanted to wake up to a job that you truly want to wake up for?
2. Have you always had a business that you wanted to grow and double your income using online marketing?
If you've answered Yes to any of the above questions, then you're in the right place.
Hello, my name is glen and i'm author of a book on Amazon.com called "Internet Success Guidebook: 7 Effective Online Strategies to Explode Your Profits" and i've also founded several online businesses. I've also recently helped 15 others to tap onto a growing e-commerce market.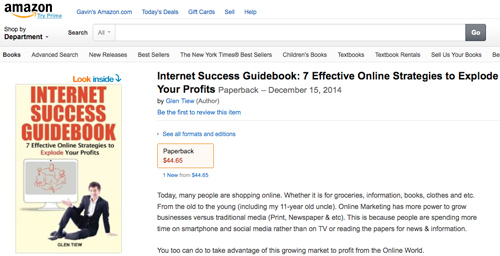 I'm dedicated to helping people to create income with their passion because I was just like you.

I recall being stuck in a job and needing to work almost 12-13 hours a day. Every morning was tough for me because it was a challenge to get out of bed. I will set 5 alarms at different timings to help me wake up in the morning but it still remained as a challenge for me. You see it's because I had no drive and passion.
I just couldn't see the purpose with what I was doing but I had to. In order to face a $70,000 debt. I had to.
But soon, I realised that I had to make a change. I had to do what I love in order to be happy. And I had to think of a way to earn more with lesser working hours.
It was then that I discovered a way out. I'd like to think that I was forced into finding a way out of the rat race!
I discovered a way to combine business and passion togther and have started several business ever since. After my success I decided to teach others how to do the same. To teach others how to tap onto a Trillion Dollar Market and how to have a profitable business using the internet.
After just 7 days, I filmed their progress. And those that took action, saw results.
"The results i've gotten after one week is making a few sales, I didn't make much but I made some money in a week and i'm happy with the results because I didn't expect any results actually!"
– Sandra –
"I'm quite happy with the result because I actually made some earnings of $45."
– Shawn –
"My group had actually gotten some hard cash, we feel very happy because our time and effort is being reward for that!
– Jeanette –
Have a listen to more others and their results:

Imagine being able to:
1. Wake up to your dream job every single day

2. Be able to work anywhere in the world
3. Make money with what you're truly passionate about
So, how can that be achieved?

By tapping onto a Trillion Dollar market. I am going to guess that you probably know of someone who bought something online! Perhaps you too have already started buying things via the internet. E-Commerce Sales Broke the US$1 Trillion Mark in 2012.

This is a great and growing opportunity for anyone who wants to start a business to provide products and services without a huge capital.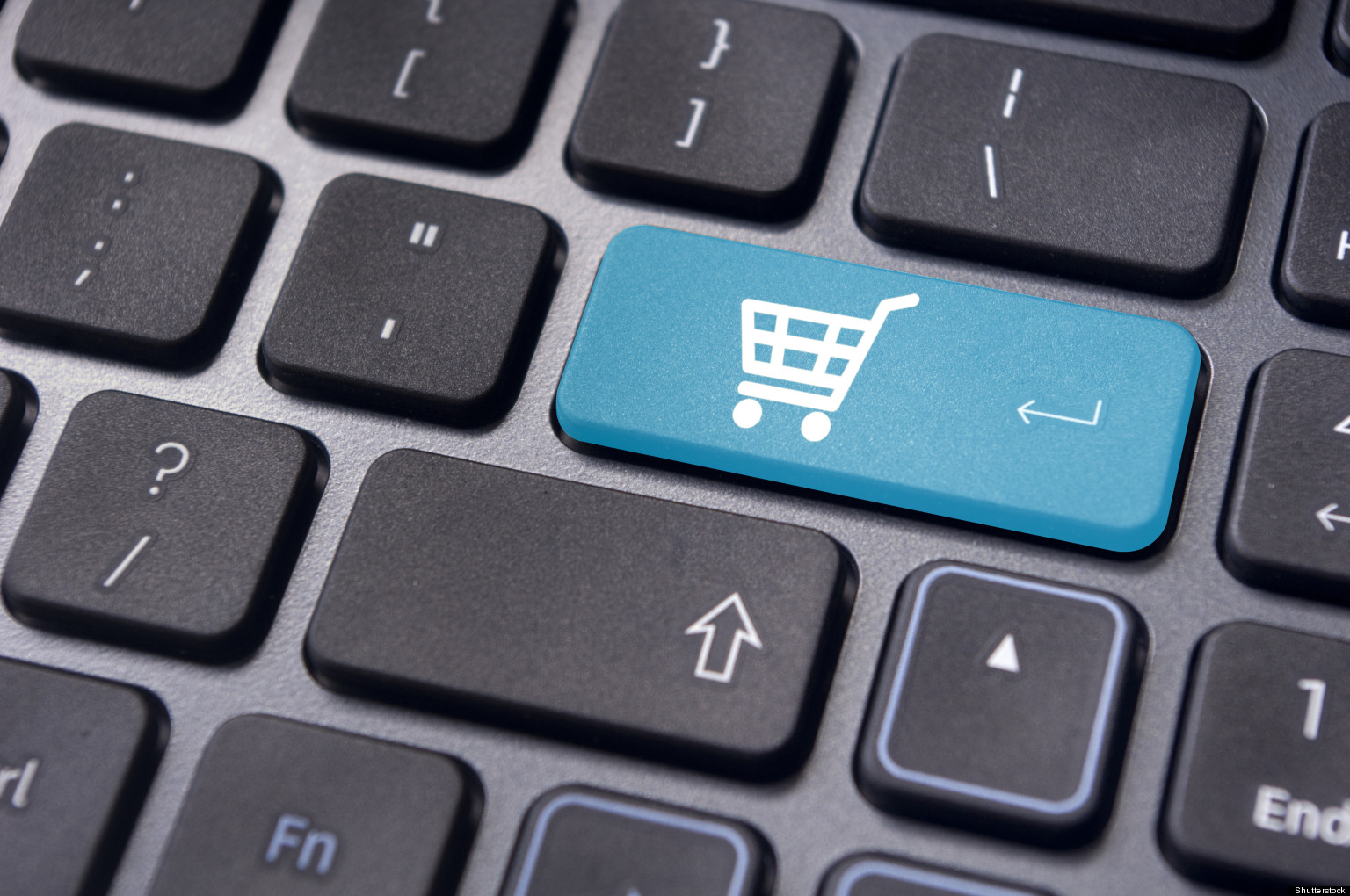 Yes, we have heard of big names like Q10, Grabtaxi and many other famous ecommerce websites raking in millions. The truth is there are many other Online Entreprenerrs like myself who are not as famous but are making a decent income (not millions but a couple of thousands) by building our blogs and eccommerce websites. 
Well, it is not exactly that difficult to do it if you are willing to learn some simple models and actually put them to action. Yes, it takes some time and effort but in my opinion, it is worth it because as an Digital Entrepreneur, I have the time freedom to do what I want and not have to report to work daily. It is also great because I can use my ecommerce website to sell products and services that I am passionate about.
Give Me 2.5hrs & Allow Me To Share A 3 Step-Formula
& Give You A Bonus Starter Kit Worth $599 (See Below)
I now would like to invite you to my free workshop and share with you how YOU can achieve this too.
Strategies that will help you rank on page 1 of the search engines and give you massive amount of people coming into your website: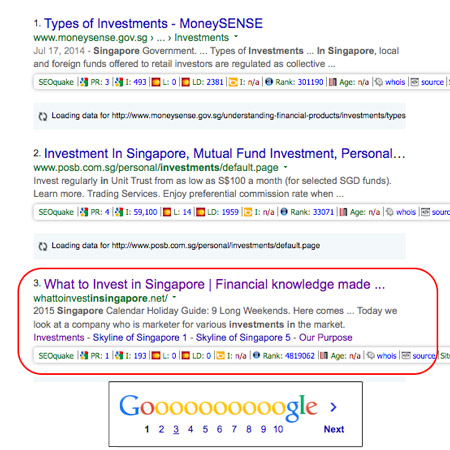 Strategies that will provide you the knowledge to have a successful e-commerce business: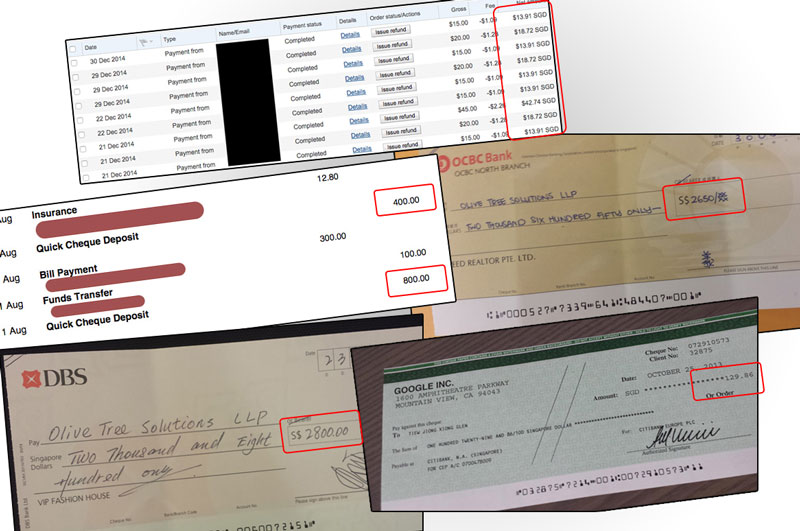 And also, Multiple Case Studies: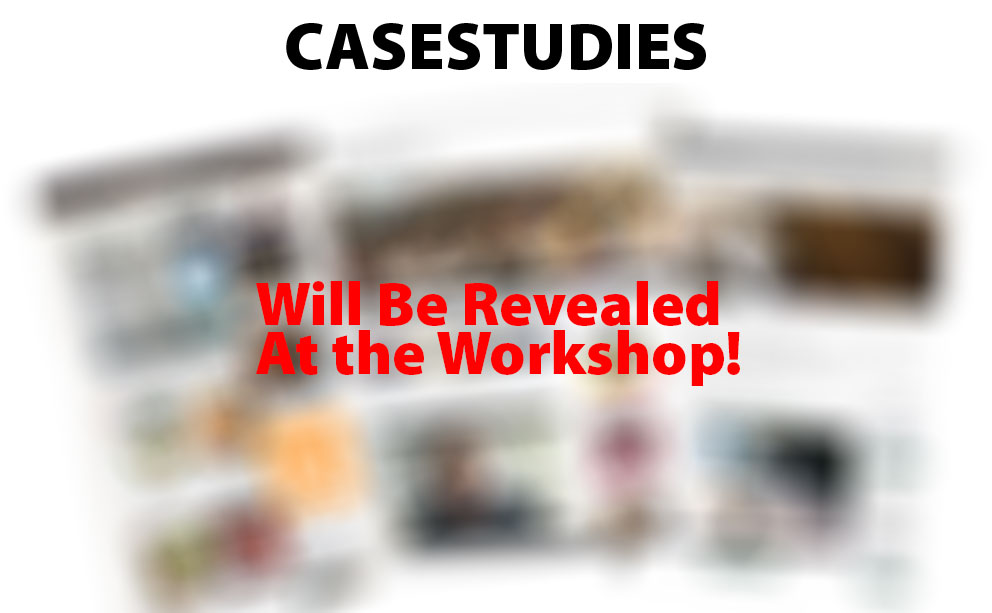 As well as, tools & tips to increase your profits: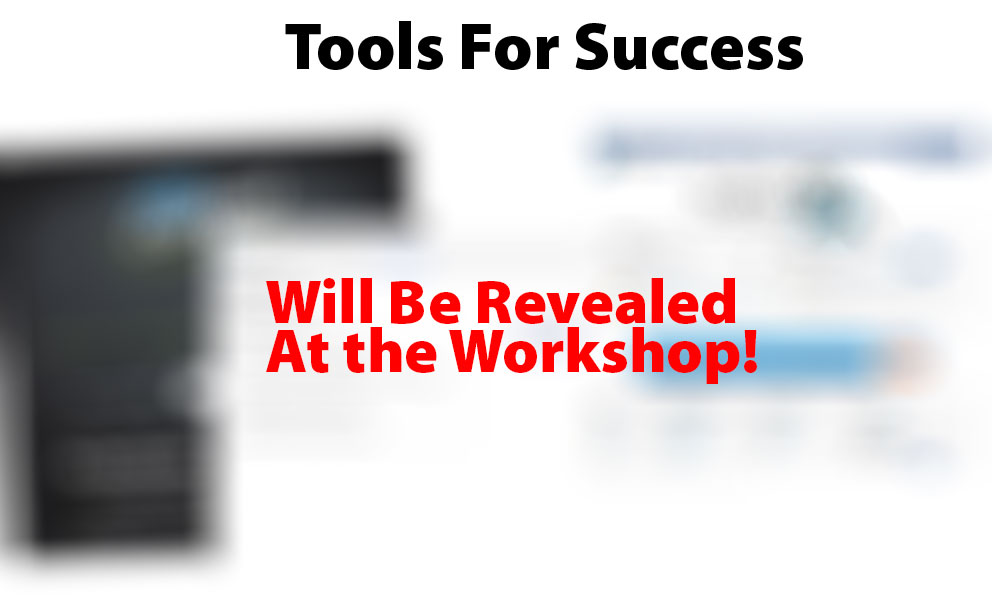 During the 2.5hour Workshop You'll Also Get:
– A Simple Formula to Follow for Online Success
– What Makes a Good Website
– How to Get Massive Amount of Targeted People to Your Site
– 5 Tips to Write a Responsive Ad
– Online Strategies to Explode Your Profits
You will also be given:
+A Free Starter Kit Worth $599 (To be explained and given at the workshop!)
Starter Kit #1: Research Report On Top 5 Markets To Start An Eccormmerce Biz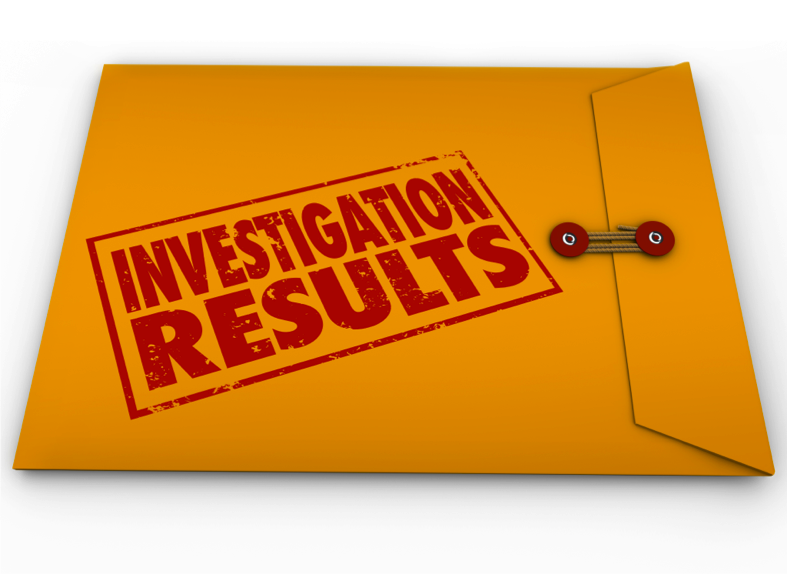 This will give you a great idea on what you can get started right away. You can focus on other things instead of considering and brainstorming what to do.
Starter Kit #2: 12 Weeks Marketing Plan To Get Tons of Customers!
Here is a very valuable gift! A 12 Weeks marketing plan to increase your customers by 120%! Just like any business, you need to learn how to market. Here is a schedule and plan on when to market, how to connect and reach your customers!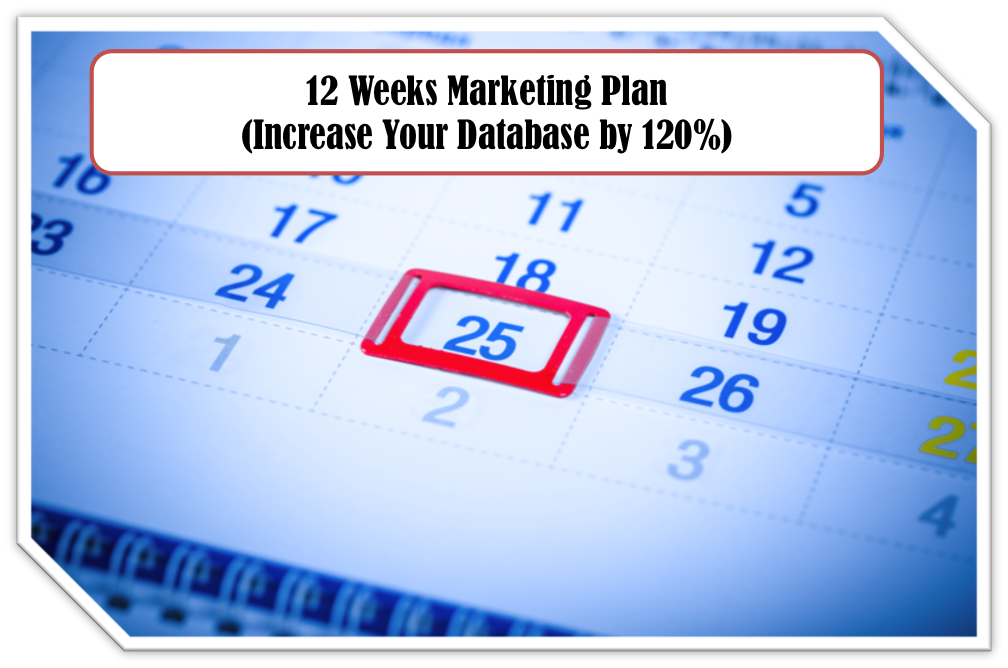 In this workshop you'll also be able to get to know about my coaching programme that will help to accelerate your business growth. I can assure you that this is one & only online marketing coaching programme you'll ever need to attend.
The office has limited space so register before hand so we can reserve a place for you.
This is One Workshop You Don't Want to Miss!
Looking forward to seeing you there!
Glen Tiew
Digital Marketer & Entrepreneur
Workshop Location Details:
International Plaza
10 Anson Road, #36-05A
Singapore 079903
Next Workshop Date:
11th March, Wednesday
Starts @ 7:30pm