For me, learning has always been a part of my life although my highest qualification is only having a diploma. I continue to read books, listen to audios, watch shows & attend courses till this day!
I have come to realise that the moment I tell myself "I know everything!" is when I have failed. Life is an amazing journey with many adventures that you can take. I believe that there 3 great benefits to continuous learning.
1. Growth
As you take on the path of continuous learning you'll will also have more and more clarity. At times, we may be too blocked or blind to look at things at a different perspective, this where learning helps you to take a step back and look at things at a very different approach. These different approaches can help you to become better and stronger.
2. Opportunities
As you take a step forward, it may sometimes feel uncomfortable. But it is within this discomfort, that you will find opportunities. You get to meet people with the same mindset and interest as you which can possibly give you ideas and opportunities which you never thought possible. Ideas that may never come about when you do things alone.
3. More Income
As you grow more and have more opportunities, you'll also gradually have a more income. Sometimes, more income that you had never dreamed possible. Till today, I always remember an advice told to me by my Fitness Manger, Carol Cunningham back when I was working in Virgin Active (Singapore). She told me "If you keep doing the same thing, you'll get the same results. Try something different!"
Come Join a full day of learning on the 2nd May 2015 (Saturday, 9am to 6pm). Me and 16 other speakers will impart our knowledge in various areas such as Investment & Finance, Image & Beauty, Business & Wealth, Communication & Influence and many more.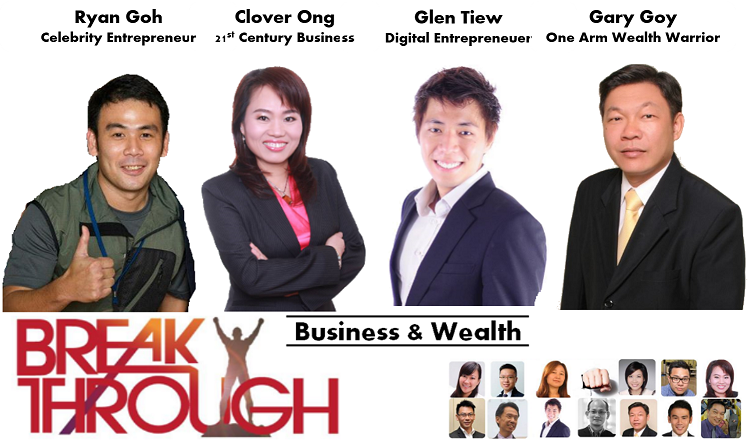 There will also be a special guest speaker who is an award winning blogger in Singapore, Grace Tan!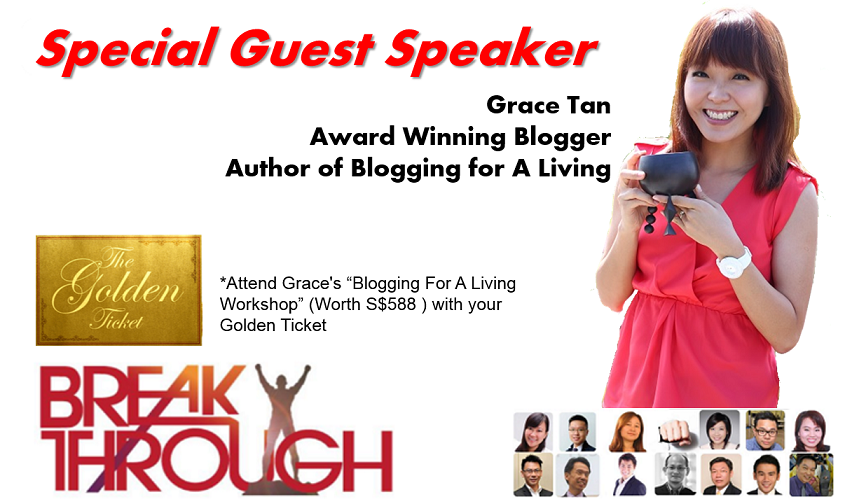 I have a special coupon code for this event. Simple use the coupon code called "glen38" and the ticket becomes $38 instead of $118.
Click Here to Sign Up For This Full Day of Learning (Breakthrough Conference 2015):
https://www.eventbrite.sg/e/breakthrough-conference-2015-tickets-16166043070