Discover How You Can Kickstart An Online Business Using Your Facebook Account & A Simple Website to Get Your First $10,000!
In a 2.5-hour FREE workshop, you'll know a 5-step formula you an apply to kickstart an online business even if you're starting from scratch...
Are you wanting to kickstart an online business using your Facebook account and a simple website but you're unsure and confused about where to start?
Are you frustrated with your current results that you are getting from your online business and wish you knew a way to succeed quickly?
Do you feel stuck with your current income level and wish there could be a way to double or triple your monthly income so you can travel more?

If so, you're in the right place.
Hello, my name is Glen.

I was in your position before where I was stuck in a traditional job and I wished for a way out of it.

The reason why I wanted a way out of it was because I didn't want to be getting a fixed salary every single month.

I remember working really hard and putting in long hours but at the end of the month, I'll still get the same fixed amount every month.

And also, everytime when I was in a job, things will always feel like a routine to me after a while.

After some time, it'll always feel dreadful waking up in the morning (Had to set more than 1 alarms).

The dreadfulness gets heavier whenever thoughts came into my mind about the crowd I'll face on the train as I go to work.

I remember the crowd that I had to face every single morning during the rush hour when I was working back then.

It almost felt like I was packed in a sardine can as the train was always extremely full during the mornings.

Sometimes you can't even get on the first train that comes because it's way too packed!

I Was Determined to Escape All That...
I wanted to find another way. Another way to do what I like and have no limits to my income at the same time.

And I realised that it was possible through the power of the internet.

After years of experimenting and testing to see what works. I developed my own formula and system.
As such, today I run a total of 7 online businesses which I created over the years and also have helped several local companies with their online branding and online marketing campaigns.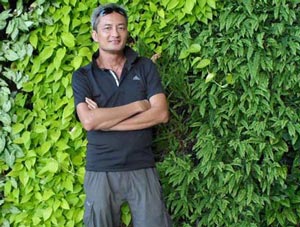 Kevin Yap Director of Satori Landscape
Glen has helped us to create an optimized website that helps us attract our visitors to do business with us, around 5-figures every month. Thanks glen for your inputs and your direction!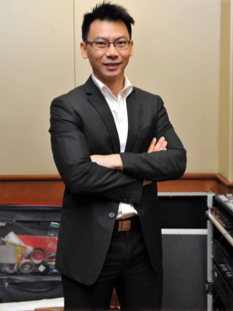 Sean Seah Founder of Value Investing College
After Glen's sharing and help, my revenue has increased by more than $100,000. And up till now, he is constantly giving me support and updating me with any new strategies.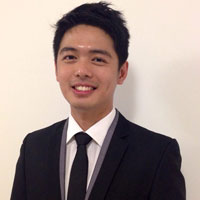 Melvin Ho Managing Director of Bizsquare Mangement
Glen has helped us on advertising campaigns and getting our website to rank well on search engines. It has helped us gain awareness and brought in decent leads to our business. We were very surprised when we even had a 7-figure potential deal as a result. He's very passionate in what he does.
I'm also the author of a book on Amazon.com called "Internet Success Guidebook".

With a mission to help others to also see results, I went on several stages to share my experience and how to make things work.

But it wasn't easy for me. I had to test and experiment a lot of strategies before I grew my online profits from this...
130 in a year. To this...
Consistent profits from my multiple online businesses month after month. I still want to create even more now at this stage!
3 Reasons Why Some Fail At This...
Yes, the truth is, there are some who fail while trying. If I told you that everyone will succeed then i'll be lying to you.

But why do they fail in the first place?
They are confused about what they should be working on first (there's CPA, E-Commerce, Amazon, Ebay and so many more...)
There's too much information until they get confused as what they should be doing exactly
They are not aware that they have incomplete missing information (yes, as a beginner, you may feel like you've learnt a lot but you may not be even aware that the information that you have is not enough to succeed. This happens when people hold back information when teaching you.)
But I want to change all that...
So I've taken a 9 months break from teaching this and I've finally decided to come back.

I wasn't intending to but I want to keep to my mission that I set initially.

My mission to be transparent and reveal all the secrets in order to be successful in this.

My mission to quadruple the chances of being successful at this because IT IS POSSIBLE!

I want to see how many success stories that I can create through my mission.
"I didn't expect any results actually..."
---
"The results i've gotten after one week is making a few sales, I didn't make much but I made some money in a week and i'm happy with the results because I didn't expect any results actually!"
Sandra Chen

"My actions actually translated into results..."
---
In a span of 7 days, I managed to generate around $100. I feel happy about it because my actions actually translated into results.
Dexter Choo

What i like about glen is that he actually hold no secrets. He just teach us whatever he knows. It's a very good mentoring session by him.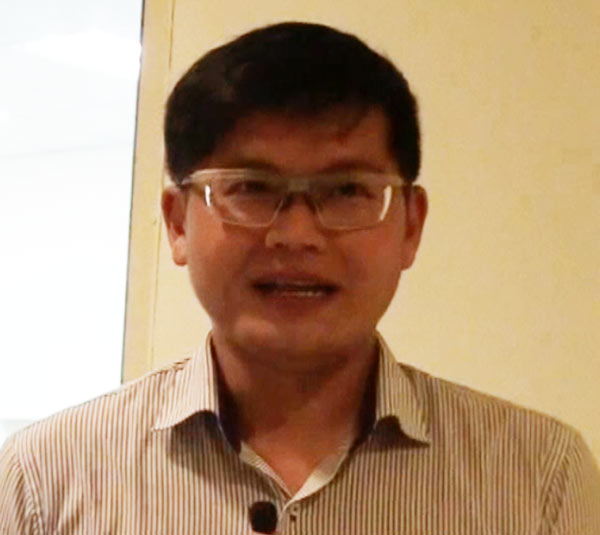 Clement Woo
The Workshop That May Be For You...
With a mission to help others to succeed, I've returned with a brand new workshop called the "Online Marketing Formula".
This workshop is designed for:
People who are wanting to kickstart an online business but are completely unsure about where to start
People have a product or service that they want to sell but are not sure how to use Facebook and a simple website to sell what they have
Employees who don't want to get stuck with their current level of income and are not what to sell online to make money
People who are are having incomplete information that is preventing you from succeeding
I'm going to share with you my experience and years of testing so you can shortcut your path to success.

Just imagine working on a uptrend business...
Honestly, the possibility is endless.
Now that more and more people spending time online.

It has never been easier to grow or start a business using Facebook and a simple website.

Even Challenger (our local electronic retail shop) knows this and that's why they too have been shifting their focus to online. Metro Singapore have also started their own online store.

This is why they are so many success stories like Alibaba, RedMart, Qoo10 and many others.

There are local companies who are successful too and have sold their business for millions.

HungryGoWhere was sold to Singtel in 2012 for $12 million.

SgCarMart was sold to Singapore Press Holdings for $60 million in 2013.
Column 2
Here's what you'll learn at the workshop:
What do you need to do to

start

an online business using Facebook and a simple website if you're totally

lost and confused

as to where to start so you

immediately

get on the right path to succeed
What is the 1 secret that online methods like affiliate marketing, e-commerce, CPA and etc need in order to succeed
Know

what mistakes you need to avoid

so you don't time and shorten your path to your freedom business

3 Tools

that you must use before you start your online business
What kinds of

products

you can

sell

so you know how to

earn more with lesser effort

The secrets to growing your business

quickly

through Facebook and your Website that some

may not even know

about
A

5-step formula

to follow so you have a clear path on how to setup your online business machine

successfully

And many more...
Here's what the workshop will do for you:
You'll get to know the secrets to getting your

first 10,000 online

You'll get to know how to build an online business that gives you the

freedom

to do

what

you want and

when

you want
You'll understand the steps to take to build up a

powerful online business

easily that has

no limits

to your income level
You'll get to know the

clever way

of getting your online business up quickly otherwise you'll end up with failed online business
You'll get to know the

new strategies

that you can apply instead of the old techniques that you shouldn't be doing
Here's what you need to do next...
Click on the "register" button below to reserve your seat to attend the 2.5 hour workshop called "Online Marketing Formula".

Be sure to bring along your pen and paper as you'll have practical knowledge that you'll want to write down.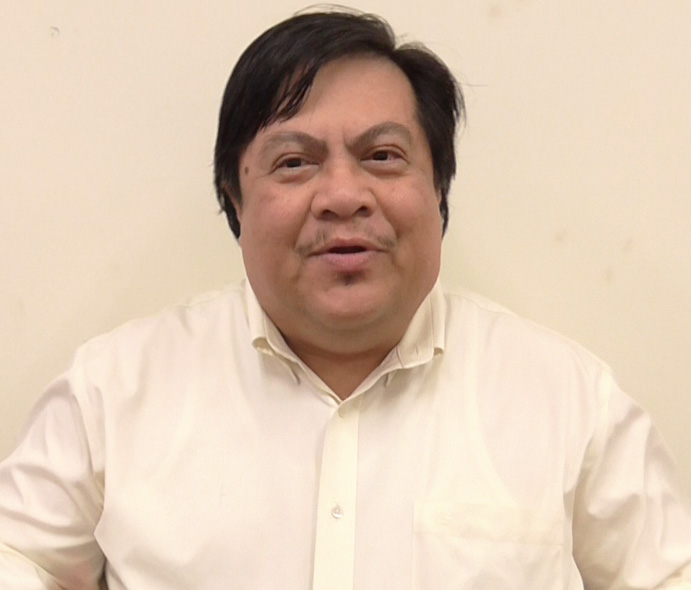 Enrico Alejandro

Engineeer
I was frustrated until I attended Glen's Internet Marketing Course. This is the real deal with numerous good stuff. Best IM course I have attended.
For the LIMITED TIME, you'll get to attend the NEW online market formula workshop for S$67 FREE. Putting yourself on the path to getting your first 10,000 online!
Online Marketing Formula Workshop
Workshop Date: 31st March'16 (Thurs), 7:30pm
Venue: International Plaza, 10 Anson Road, #36-05A
(At Tanjong Pagar MRT)
Price Today:
S

$67.00


Today Only FREE

Now for a limited time I'm also going to giving you a research cheatsheet toolkit & a kickstart pack (worth $57) after you attend the workshop. This will be sent to your via email after the workshop.

Column 1
Now You Have 2 Paths to Decide:
You can continue with what you've been doing and be stuck at where you're at OR you can attend this working and know of a clear 5-step formula to kickstart your online business.

With that, I look forward to seeing you there!
Wishing You Online Success,
More About Glen:
Glen Tiew is an active digital marketer who owns several online businesses. One of which that was started after an unfortunate life experience which landed himself in a $70,000 debt. Glen did not quit on life despite his setbacks and today he is the founder and creator of several Online Businesses such as WhatToInvestInSingapore.net, TradingWithProfit.Com and etc.